Workshop: Yin Yoga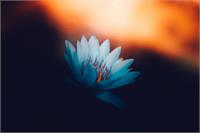 Promote a sense of calm and relaxation with a gentle yin yoga class.
Many yoga practices focus on movement, rapidity, heat, muscle resistance, and force – they are yang practices. Yin yoga is different – it focuses on holding poses for longer periods of time. With this type of practice, you can find stillness, and let the muscles release tension in order to get a deeper stretch to the connective tissues and fascia.
Give yourself permission to be still, surrender to the pose, and enjoy the sweetness of a deeper stretch. In the tradition of the Taoist
Because when you bring your yoga practice into balance, you help bring your life into balance.
This 90-minute class will also include several restorative poses, to add additional support and relaxation.
$20
Upcoming Classes
There are no classes for this week. Check back later for schedule changes.