Workshop: The Art of Relationship Breathwork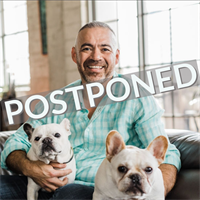 THE ART OF RELATIONSHIP
Experience profound, intimate, and heartfelt relationships with those you love, and welcome new passionate, enduring partnerships, based on vulnerability, authenticity, and soul connection during this 3 day event.
SCHEDULE BELOW:
Friday       Sep25   7 pm - 10 pm
Saturday   Sep26  10 am - 8 pm
Sunday     Sep27  10 am - 6 pm
*****CLICKING & RESERVING THRU THE LINK BELOW CONFIRMS YOUR SPOT FOR ALL THREE DAYS, not simply Friday (as shown). 
Move from messy, confused, or disappointed in love to clarity, centeredness, and confidence.
Identify the barriers to manifesting your ideal relationship while being true to yourself.
The Art of Relationship weekend encourages you to take a deep look at how you've been "showing up" and "doing" intimate relationships.
If you are currently in a relationship and yearning to reawaken the passion you once experienced or are single and want to create a meaningful relationship, this is for you!
This weekend is designed for everyone, either if you are single and seeking a loving, fulfilling relationship, or single and not actively looking to be in a relationship, as well as those currently in a relationship, participating with or without your partner, and seeking to bring your relationship to a new paradigm.
It is an open, inclusive weekend and people of all sexual orientations and gender identities are welcome.