Thanks-giving Yoga (donation for SPCA) I-II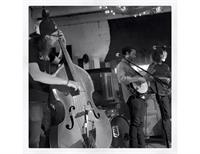 All are welcome to begin Thanksgiving with a body and breath invigorator and a mind calming yoga class. Nicole will take you through a creative (fun) flow to get your blood moving before your jaws take over for your family feast. Live music by the lovely Jordan Hehl playing his Bass. Please bring a donation ($10-$20) Part of the proceeds go to the Tulsa SPCA/Jordan Hehl. 
Upcoming Classes
There are no classes for this week. Check back later for schedule changes.