Spiritual Sunrise Yoga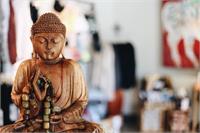 Challenge: Wake up. Challenge met. Now get to class for an all levels movement, breath and relaxing way to start the day. You will get all the kinks out, get a good sweat going, breathe deep to set your mind up for the day, and relax your bones to regenerate your soul for life's challenges.
Upcoming Classes
There are no classes for this week. Check back later for schedule changes.