In Person - Yoga Foundations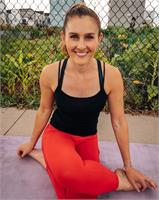 Whether you are new to yoga, have questions about a certain posture, or are an experienced practitioner, this is a great class to practice fundamental postures & and learn modifications to help you add support and various levels of intensity to your practice.
Upcoming Classes
There are no classes for this week. Check back later for schedule changes.