Workshop: Beginner Yoga Workshop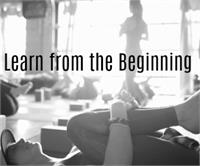 In this Beginner Workshop students will explore the basics of yoga by learning breathing and
meditation techniques for stress management. Also, students will get detailed instruction on how to move into and out of yoga postures to build strength, flexibility, balance and body awareness.
This is an ideal workshop for you if you are
a.) brand new to yoga,
b.) coming back into yoga,
c.) wanting a slow, informative, basic yoga class
d.) want to start a yoga practice for the New Year 
e.) want to tell people that you do yoga. (joke)
Upcoming Classes
There are no classes for this week. Check back later for schedule changes.