Healthy Movement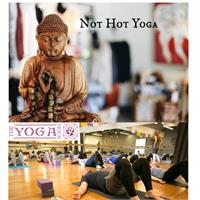 This class will instruct how to equally tone the fascia to better support the joints.   Ready to have freedom of movement and eliminate some of the pain associated with moving or sitting?  Holly reintroduces healthy walking patterns to enhance all activities and sports that your body wants to keep on enjoying. All are invited to learn the try this non-traditional body alignment technology and go HEALTHY into the body, heart and breath. This class is taught in the Sridaiva tradition.  WHAT IS SRIDAIVA?
Sridaiva is a body-mind postural method which cultivates radiant health and well-being through a positive attitude expressed in an optimal bow-spring alignment. It is a life practice in which students take accountability for their own health and happiness through informed choices of their own posture.
Sridaiva is an alternative movement and postural modality, which can be applied to yoga, athletics, or to any dynamic posture — sitting, standing, and walking. Students of all ages, particularly over 40, can benefit for the use of the bowspring alignment to optimize their body-mind health.