The Dance of Life
Featuring the Music of Professor Trance
Celebrate a joyful heart-centered experience to release the weight of negative thoughts and emotions. Entering the world of spirit, we breathe and move, embrace the power to heal through the infinite wisdom of our ancestors. Freedom is our birthright. We drop any burden of pretense to share the gift of life and love for our authentic self.
Let's meet in the dance, in the light, where all things are possible.
Presented by Celeste McNeal and Ralph Cissne, who stand on the shoulders of their yoga teachers and their teacher's teachers to honor, empower and celebrate your journey.

Dress: Yoga attire
Date: Saturday, June 10
Time: 3:30 to 5:30 PM
Fee: $40
The Yoga Room
4329 S. Peoria Ave #350
Tulsa, OK 74105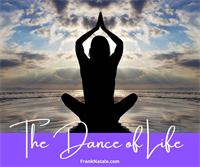 | | | |
| --- | --- | --- |
| Saturday, June 10 2023 | 3:30 - 5:30 pm | |
Musical Alchemy & Solstice Celebration with Byron Lindley
with Guest Teacher
Join Byron Lindley for an evening of inspired Musical Alchemy! In this sacred space, you are supported in accessing expanded levels of consciousness, and activating higher dimensional states within. Together we'll be riding on the potent waves brought in with Summer Solstice!
We'll be journeying with the sounds and frequencies of Music as Medicine and Light Language. This weaves together aspects of sound healing, a meditative experience, as well as devotional satsang, with an opportunity for movement/dance if desired. As we come together in community we amplify frequencies of Joy, Creativity, Celebration!
The Musical Alchemy can support in clearing out old/dense/outdated/stuck energy patterns held on deep levels, help initiate/support transformation, while activating our internal spiritual anatomy and divine blueprint. Byron incorporates guitar, cajon, didgeridoo, Light
Language and inspired poetry. This sacred gathering supports all open hearts and readied souls, as we co-create greater Light, Love, and Expansion for the highest good of all!
What can you expect?
Your experience will be infused with:
- Divine Sonic Alchemy/Sound Healing
- Multi-dimensional Activations
- Feel free to Meditate, Lay down to Receive, or Move to the Music
What to bring?
- Water
- An intention (optional), if you would like to work with something specific
- Additional mat if desired (cushions and blankets are provided)
- An open heart & mind!
This gathering is by Love Donation (suggested $25-$33)
Byron Lindley is a musician and poet. As a musical alchemist, he channels higher dimensional frequencies through his music and Light Language. This acts as a form of sound healing and "Music as Medicine." Byron has been on a path of spiritual evolution since a Kundalini Awakening in 2003. He is the author of A Portrait of Soul: Transformational Poetry; Spaces of the Sacred: Embodied Poetry; and The Fire in the Flame: Poetry for the Rising.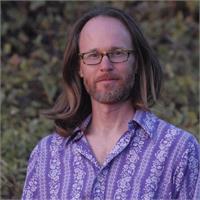 | | | |
| --- | --- | --- |
| Saturday, June 24 2023 | 6:00 - 7:30 pm | |