True Power Barre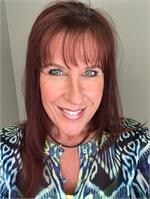 True Power Barre is a formulated system fusing a powerful physical workout and an enlightening mind/body experience. A True Power Barre workout combines elements of dynamic ballet-based barre movements, standing Pilates, upper-body strength toning exercises, core work and yogic stretching and focus at a cardio intensive fat-burning pace. Each True Power Barre class closes with centering and a rest period focusing on embracing your true power. Julie holds certifications in PiYo, Piloxing, and Barre Above as well as a "Group Ex "certification from AFAA. Her most recent endeavor has been her 500-hour yoga teacher training. Her journey into yoga came when she injured her shoulder and was told it was arthritis and eventually she would need surgery. Choosing not to accept one physician's opinion, she did some self-study and found after practicing yoga shoulder opening stretches for just 10 days her shoulder pain stopped, and her flexibility grew. Through yoga, she was able to make space where there wasn't any before. Fascinated with her results Julie felt if it worked for her shoulder it could work for her whole body and thus her true yoga journey began. Today an RYT 500 Julie combined her two passions, barre and yoga and created True Power Barre, a fitness modality that combines ballet-based barre fitness with strength training, core training and yoga, balancing the entire body. It's the perfect combination! Presently when Julie is not teaching True Power Barre or Yoga you will likely find her training and certifying teachers in True Power Barre.
Try it for yourself! Beginners Welcome!
Upcoming Classes
There are no classes for this week. Check back later for schedule changes.