Workshop: The Anatomy of Yoga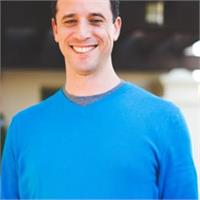 Victor has been teaching yoga full time in Santa Cruz since 1996. He currently teaches 14 classes per week at NOURISH, the wellness center he co-owns with his wife Jocelyn Dubin, in downtown Santa Cruz. Influenced by Hatha, Iyengar, and Vinyasa styles of yoga, Victor believes that "yoga is not about attempting to fit people into particular models of practice, but creating space for people to discover themselves."
He has worked with thousands of students and is adept at introducing yoga beginners to the fundamentals of a healthy yoga practice and helping more experienced students advance their yoga techniques. Victor has also assisted athletes, pregnant women, new mothers, surfers, dancers, and other individuals in Santa Cruz looking to support health and wellness.
One student says of Victor's classes, "his challenging yet humorous teaching style fosters both rigorous study in the yogic tradition as well as self exploration. His expertise in anatomy, the art of adjustments and his comprehensive understanding of the asanas compliment yogic philosophy." For many students it's this combination of taking his work seriously while NOT taking himself too seriously that keeps them coming back.
Additionally, Victor is the director of and primary yoga instructor for the NOURISH Yoga Teacher Training Program, voted the Best Yoga Teacher Training Program in Santa Cruz. He develops and teaches classes in anatomy, physiology, in depth posture exploration, meditation, philosophy and history. He also teaches How to Teach Yoga and guides student-teachers in the art and science of class development and instruction.
Victor is an Experienced Registered Yoga Teacher (ERYT 500) with Yoga Alliance and is also a member of IAYT. He has been voted the Best Yoga Instructor in Santa Cruz in both the Good Times, Santa Cruz Weekly, and Santa Cruz Sentinel. Victor lives with his wife and daughter in Santa Cruz.