Restore & Recover YIN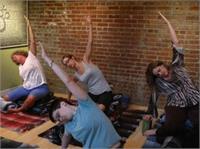 Restore your body, recover your senses. You whole being will be happy. Join Beth Ann for an hour of stretching, relaxing, restoring the nervous system and bliss. Yin Yoga allows more time in resting poses to put some pressure on the joint to actually release tension and stress from the body. Try it and you will see. Take time for you. 
Upcoming Classes
There are no classes for this week. Check back later for schedule changes.