Workshop: Mindfulness Empathy Challenge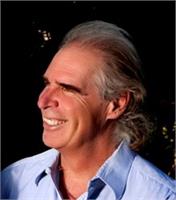 Are you searching for change within yourself? Looking for what is alive within you on a more mindful level?
Lynn McLellan and Jeff Tretsven are welcoming you to participate in a workshop that will raise your awareness and mindfulness. Seeing through our demonstration where your blind spots are, can bring clarity and understanding to you as you speak and go about your daily life. As you discover where your at, in your mindful well being, you can tune in to the ever flowing wants and desires within yourself with ease. Growing in mindfulness can be the ability to fully listen when someone wants to vent, not giving them advice or your story.
We will be offering simple yet effective mindfulness practice exercises along with the Mindfulness challenge!
Discover throughout this workshop the processes that create a compassionate flow with others through words and actions. Unleash the vibrant love inside yourself so you can engage mindfully while offering empathy to others.
The following is an example of well intentioned conversation that was not well received:
•Friend sitting alone staring into distance. Her father had just died.
•Jenny: I never even knew my father. (Jenny's father dies when she was an infant)
•Friend: Okay, Jenny, you win. You never had a dad and I at least got to spend 30 years with mine. You had it worse. I guess I shouldn't be so upset that my dad just died.
•Jenny: No, no, no," I said, "that's not what I'm saying at all. I just meant I know how you feel.
•Friend: No, Jenny, you don't. You have no idea how I feel.
"Your task is not to seek for love, but merely to seek and find all the barriers within yourself that you have built against it." Rumi
This potent workshop will teach you mindful techniques to get you directly out of confrontation and into clear, kind communication. You will learn to develop skills of Nonviolent Communication (
NVC
), as developed by Marshall Rosenburg. People around the world are using
NVC
skills to transform conflict, create harmony in their relationships, and build a world where everyone's needs are honored through compassionate giving, and without the use of coercion or violence.
NVC
helps people to: speak in a way that inspires compassion and understanding.
NVC
enhances mindfulness in thinking and speaking in a way which contributes to connection and getting everyone's needs met. With 15 years of experience developing training programs for industries and 10 years of teaching Nonviolent Communication, Facilitator Jeff Tretsven is qualified and capable in this field. Facilitator Lynn McLellan is experienced in mentoring Early Childhood teachers in caring and creative environments. Compassionate Communication has had a profound impact on Lynn's life and she is inspired to share it with others. $20 pre-register, $25 at the door