Workshop: Live w/ Steve Liddell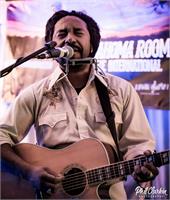 Join Steve Liddell and Nicole for a lively, flowy, fun yoga for all levels and ages out in the parking lot. If you have ever done one of Steve & Nicoles LIVE Yoga classes in the past you will know why it was such a hit when you jump in this blast from the past yoga classes that made LIVE Yoga a thing. Come to this class for $35 or stay for the whole day! Enter to win a FREE YEAR OF YOGA. Enjoy more special classes and Mountain Goodness Food Truck! 
Upcoming Classes
There are no classes for this week. Check back later for schedule changes.