Workshop: Kundalini w/ Ravi Singh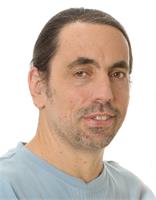 A New Journey thru the Chakras! with Ravi Singh
These are not your grandfather's chakras! Join celebrated Teacher Ravi Singh for a new, experiential take on this timeless model. The chakra system represents the complete spectrum of the human experience. In this inspiring workshop we'll climb the ladder of lights from the mundane to the miraculous! Learn where your blocks are and how to transform them. We'll do Kundalini Yoga exercises and Meditations for each chakra to allow new energy to flow freely in our lives and for a tangible experience of Spirit. The new insights presented regarding this timeless model will enhance your yoga teaching and personal practice. Come join us and experience the best of both worlds: a comprehensive whole body workout as well as food for your soul. 75% physical / 25% meditative.
ALL LEVELS. CEU's FOR THIS EVENT!
"Kundalini Yoga is the science to unite the finite with Infinity, and it's the art to experience Infinity in the finite."
-Yogi Bhajan, 10/27/88
Kundalini Yoga is called the Yoga of Awareness. It is a dynamic, powerful tool that is designed to give you an experience of your soul.
In Kundalini Yoga we harness the mental, physical, and nervous energies of the body and put them under the domain of the will, which is the instrument of the soul. This technology precisely and consciously combines breath, mudra, eye-focus, mantra, body locks, and postures to balance the glandular system, strengthen the nervous system, expand lung capacity, and purifiy the blood. It brings balance to the body, mind, and soul. $35 pre-register, $40 at door.
Upcoming Classes
There are no classes for this week. Check back later for schedule changes.