Workshop: Kundalini Kirtan Event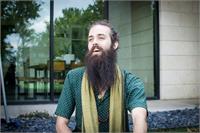 Two Amazing Leaders, Two Invigorating Offerings (Kundalini and Kirtan) Two Hours of Powers, Too many reasons to attend. All are welcome to breathe with fire and chant with love. The energy will be powerful and high. You don't want to miss this. $20 all drop-ins, no pass usage. 
Oct. 10 Guest  Sabrina Wellendorf -Earth
Nov. 14 Guest Celeste McNeal Wood-Water
Dec. 12 Guest Matthew Gibbons
Jan. 9 staring Patrick Wilborn
Upcoming Classes
There are no classes for this week. Check back later for schedule changes.