Workshop: Kundalini 101, Basics of Breath Power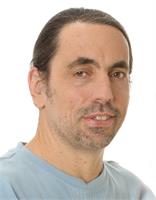 Celeste has been teaching Kundalini Yoga for 20 years and she knows how to share it. This workshop will break it down to the bare bones so you can learn, practice and get a taste of this powerful yoga. Kundalini is an uplifting blend of spiritual and physical practices, Kundalini Yoga incorporates movement, dynamic breathing techniques, meditation, and the chanting of mantras, such as Sat Nam, meaning "truth is my identity." The goal is to build physical vitality and increase consciousness.
"Kundalini Yoga is the science to unite the finite with Infinity, and it's the art to experience Infinity in the finite."
-Yogi Bhajan, 10/27/88
Kundalini Yoga is called the Yoga of Awareness. It is a dynamic, powerful tool that is designed to give you an experience of your soul.
In Kundalini Yoga we harness the mental, physical, and nervous energies of the body and put them under the domain of the will, which is the instrument of the soul. This technology precisely and consciously combines breath, mudra, eye-focus, mantra, body locks, and postures to balance the glandular system, strengthen the nervous system, expand lung capacity, and purifiy the blood. It brings balance to the body, mind, and soul.

$20