In Person - Yoga Nidra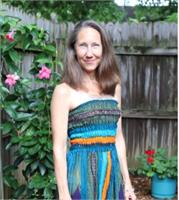 This Introduction/ Level 1 series of Yoga Nidra, will offer insights, tools & the overview of Yoga Nidra Guided Meditation, to empower you in living from a clear, calm, center of balance & harmony.
There is no prior experience necessary. It's a perfect entry point if you have always wanted to meditate, but felt that meditation just doesn't work for you. And, it's a wonderful addition to an existing meditation practice, as it offers a depth that is challenging to find otherwise.
Your invited to incorporate Yoga Nidra into your life to increase Harmony & Balance.
Yoga Nidra is a guided, sleep based meditation (but you don't actually go to sleep : ) )
It is a body-centered, energy sensitizing practice, which naturally quiets the mind, supporting the whole body to release stress & deeply relax.
Stress related issues are a problem for most people. Sleep, body pain, scattered thoughts, self-defeating mental/emotional patterns & behaviors, as well as over stimulation, are some of the most obvious.
We live in a world where our attention & energy is always being drawn outside of our being. This creates functioning from a deficit in ways we recognize & in ways that we don't.
One of the most empowering abilities, is to be able to harness our attention. This act enables us to move through life grounded, in harmony & balance.
How can Yoga Nidra benefit your life?
* Supports your alignment with your wholeness: emotional, physical, mental, spiritual aspects.
* Reduces Stress
* Aides in depression/anxiety
*Aides in addiction tendencies
* Aides in better sleep patterns
* Aides in lowering High Blood Pressure
* Reduces reactive emotional patterns of fear, doubt, anger, confusion, scattered thinking
* Balances both hemispheres of the brain
* Supports balanced Nervous System functioning
* Supports PTSD
* Chronic Pain
* Strengthens the Immune System
* Aides Insomnia