In Person - Equinox Kundalini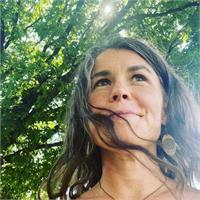 Kundalini Yoga, known as the yoga of awareness, is unlike any other style and must be experienced to fully understand its many offerings. We begin with breathing exercises, gentle spinal warm-ups, and stretching. Expect powerful music to move your spirit and dance to stir up energy. Each class includes Kriya - described by Celeste's Teacher Ravi Singh as a poetic progression of exercises that work in concert to create a synergistic, multi-dimensional, exponential effect. We then relax on our backs to the sound of the Gong - which commands and calms the mind unlike any other sound on the planet - creating a meditative focus that we take off the mat and integrate into our lives. Kundalini leaves us feeling energized and relaxed, focused and expansive, all at once. Themes will vary, and Celeste enjoys working with the energies of the moon.
Upcoming Classes
There are no classes for this week. Check back later for schedule changes.