In Person - Ashtanga Inspired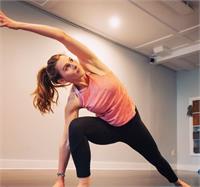 Inspired by the Ashtanga Primary Series. Watch your strength, endurance, balance, & flexibility improve week after week as you practice and refine this set series of classical postures.
This class is a great place to gain familiarity with poses and alignment.
Appropriate for beginners, however not recommended for individuals with injuries or those who struggle with strong, quick movements.