Workshop: Chair Yoga Workshop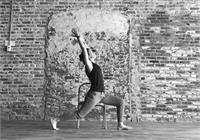 Come and experience chair yoga at the Yoga Room!
Chair yoga is a gentle form of yoga that's accessible to almost everyone, including beginners, seniors, those recovering from injury, or have limited mobility.
In this workshop, we'll go over basic poses that can be done seated in a chair, standing next to a chair (using it for balance and stability), and other exercises that can be done from the floor. This is a great opportunity to see what chair yoga is all about, and can be a great introduction to the practice of yoga. If you like the workshop, don't forget we have a weekly chair yoga class on our schedule, every Tuesday morning, 10-11 a.m.(drop in $15 or get a pass)
Yoga can be modified to meet almost anyone's needs, and this class is proof. Come see for yourself and start your practice with the Yoga Room!
Workshop $20
Upcoming Classes
There are no classes for this week. Check back later for schedule changes.