Chair Yoga -Beginner Friendly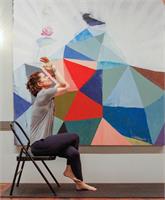 Chair yoga is a gentle form of yoga, accessible to many. Classes are designed to focus on strength and flexibility, as well as increasing body awareness. Each class will explore different forms of movement and yoga poses seated in a chair, as well as some standing poses that use a chair for balance and support. We will also explore some breathing and relaxation techniques and end each class with a rejuvenating Savasana.
Chair yoga is one of the gentlest forms of yoga today, and focus is on simple, mindful movement. Classes are perfect for anyone who might want a little extra support in their yoga practice. This includes seniors, beginners, people recovering from injuries, or who possess other physical limitations. Join us for some mindful movement!
Upcoming Classes
There are no classes for this week. Check back later for schedule changes.