Workshop: Beginner Yoga Explorer Workshop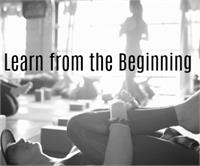 Explore the basics of yoga by learning breathing and
meditation techniques for stress management, and simple
postures to build strength, flexibility, balance and body
awareness.
This workshop is avail for anyone to attend. Explorer Pass holders can attend one of these workshops for free.
Dates for Next Explorer Workshop :Nov. 18th 10:30-12p.m
Free for Explorer Pass holders. 
$20 for Workshop without Explorer Pass