Workshop: Illuminated Heart : A Movement, Breath & Light Body Activation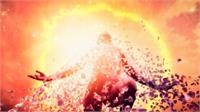 To enroll: scroll down for PayPal info.
Unplug from artificial technology and plug into the timeless grid of Infinite Wisdom. Join us in a sacred community ritual as we tap into our radiant bodies by giving thanks for these glorious earth bodies that our light beings inhabit. When patterns are broken, new worlds emerge. See you there!
Saturday, February 2nd
5:30-7:30PM @ THE YOGA ROOM
$30 Advance / $40 at the door (if there's room)
| Space is very limited. Please book early! |
UPCOMING DATES: March 2 and April 13 (same time / same place)
BUY YOUR TICKETS AT https://www.paypal.me/pranamamatulsa
(Please use "friends & family" option and list the date of attendance along with full names of who will be attending in the Note of your payment)
For more information, please contact us:
918-576-1430 or email [email protected]
626-394-1565 or email [email protected]
IN THIS EVENING RITUAL YOU CAN EXPECT TO MOVE YOUR BODY, BREATHE YOUR LIFE & ACTIVATE YOUR LIGHT BEING
We will engage our physical bodies and minds in a moving meditation by listening deeply and following our intuitive impulses. Through unstructured and gently guided freestyle dance we will move into a trance-like state to experience release, freedom and bliss. You will be gently guided to explore and expand with the rhythmical waves of sound within and outside of you.
Through conscious connection we will tap into our subtle bodies using the breath as our medicine to access deeper levels of awareness within ourselves and our place in the infinite universe. The breath will provide space for release and clearing of negative imprints, and deep insight and even ecstatic experiences.
Our evening will round out with an opening and receiving of high frequency, cosmic energetic transmissions through spoken divine tones, song, languages & symbols. These energies carry information that bypasses the mind/intellect and infuse the heart & soul with the qualities of Love, Peace, Joy, Freedom, and Wisdom, in connection with Divine Source. Light Language clears patterns of heaviness that weighs us down, and activates innate sacred aspects of our being that uplift your mind, heart, & Soul. Through these activations we raise our vibration which enables us to embody more deeply the Beauty, Radiance, & Joy that we already are!
️️️️️️️️
About the facilitators:
Lotus is a Soul Guide, Light Language Multidimensional Healer, & supports the awakening of the Divine Feminine energies of Shakti-Kundalini, through Yoga of the Divine Feminine. She has been on her journey of personal transformation since 1996, and assisting others in healing & remembering their Embodied Sacredness since 2003. She is also Yoga Nidra Facilitator, a Usui Reiki Master/Teacher and serves as a Oneness Blessing Giver. Lotus' soul purpose is to help all of our hearts awaken & embody the qualities of Peace, Love, Joy, Wisdom, & Divine Connection, which always reside within us all.
Shela is an intuitive-empath, peacemaker and messenger of light–soul led, spirit fed, guide trained, and self educated. Over the last 12 years, Shela has been working with the breath and various self-healing modalities and shares a unique blend of conscious breathwork, heart-mind coherence and light body connection to initiate deep and powerful transformation within. Her guidance is offered with power and presence. Through her own deep dive she has come into alignment with this true path of service.
Upcoming Classes
There are no classes for this week. Check back later for schedule changes.