Workshop: Yoga, Oils, Chakras & Ayurveda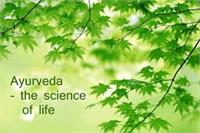 As we begin to transition from summer into the cooler season of fall, we find ourselves shifting gears and coming back into a more structured routine.
One of the most powerful things we can do for ourselves during seasonal changes is to understand that transitions can be hard on our bodies and to know that with a little extra care, you can stay healthy and vital.
Fall is characterized by qualities such as dryness, cold, fast erratic movement and anxiety. This workshop is aimed at providing attendees with a general understanding of how to pacify and balance this energy to bring your body and mind into a more grounded state by tapping into ancient practices such as yoga, essential oils, chakras and Ayurveda.
*No prior knowledge of these practices is needed to attend this class.
Attendees will receive a class packet full of information on each of the ancient practices introduced and samples of essential oils discussed in class.
DOOR PRIZE TO BE GIVEN AWAY AT THE END OF CLASS.
The level of yoga for this class: Easy to moderate poses.
This workshop is presented by Kelly Fiddner, RYT 200.