Workshop: Curvy Yoga Kick Off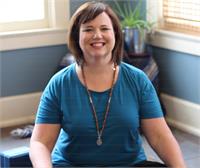 Curvy Yoga New Year, New You!


Two Curvy Classes-Sunday Jan 7th & Sunday, Jan. 14th 10:30-12p.m $20 each or $30 for both
Start the year with yoga and a new appreciation for your curves and angles. 
Curvy girls Unite! All levels are welcome to join Certified Curvy Yoga Instructor Vicky Hibbert for a fun, full bodied, love oriented yoga class. No yoga experience necessary. Enroll and pay to secure your spot! Vicki Hibbert has been teaching Hatha yoga for two years and has been practicing yoga for seven. Initially drawn to yoga as cross-training for other exercise, she discovered that the benefits of yoga went beyond the physical. Vicki loves how much calmer she feels after a practice and enjoys the deeper connection with her physical self. Seeking to deepen her yoga practice in 2013, Vicki began teacher training at Yoga Spirit Academy under Dr. Janet Parachin and her husband Dr. Victor Parachin. An interest in body positivity led her to the work of Anna Guest-Jelly and Curvy Yoga and Vicki earned her Curvy YogaTM certification in 2016. Vicki has also studied Yin Yoga and the work of Jill Miller of Yoga Tune UpTM. Vicki has taught yoga in a CrossFit "Box," a martial arts studio, and on a volunteer basis at the local jail. Currently, Vicki is teaching Curvy Yoga classes at Studio Pop and The Yoga Room in Tulsa. Curvy Yoga is body-affirming yoga for people of all sizes that helps you feel good about your body on and off the mat. Its alignment cues help yoga work for the body you have today. Vicki hopes that Curvy Yoga can bring the transformational practice of yoga to people who never thought it was available to them.